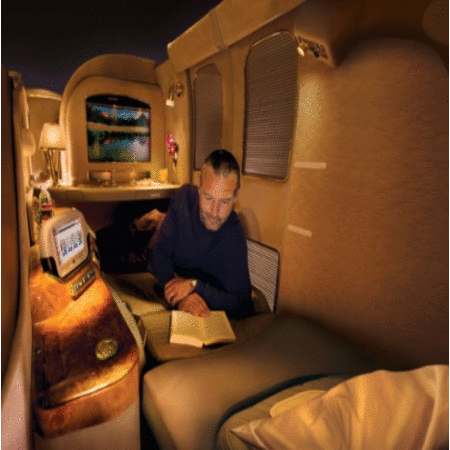 Emirates was the first airline to place an order for the twin-deck, super fuel-efficient A380. So far the airline has taken delivery of five of it's total order for 53 A380's.
The A380-800 flies daily between Dubai and New York City's John F. Kennedy International Airport and daily to London Heathrow.
On the 1st February 2009, the A380-800 began its Dubai–Sydney–Auckland service 4 times weekly, moving to a daily service by the 1st of May 2009.
Auckland, Bangkok, Rome, Seoul, Singapore and Toronto are all earmarked for future daily services.

Source :

Emirates Airlines Airbus A380